Event Connection Services
The Event Connection is your source for full service conference and event planning. Whether you'd like us to handle the entire planning process or provide support in one specific area of your event, our services are tailored to meet your individual needs. The following is a sampling of the services we can offer that allow you to concentrate on your goals while we manage the details.
Project Management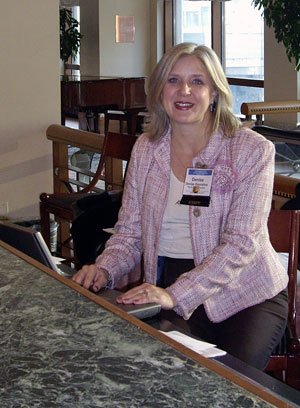 With your planning team, The Event Connection will cultivate an understanding of your conference or event objectives and your audience, and implement strategies to determine speaker selection and agenda and meeting format planning. We will then develop and manage a comprehensive timeline that details team members and activities including marketing, program development, and logistical coordination.
Financial Management
The Event Connection will assist in the development of your conference's budget, providing expense and income projections. We will handle all fee collection and will manage payment to all vendors. After the event, we will provide you with details accounting of all revenue and expenses.
Registration Management
We will facilitate the exchange and collection of all registration information for your conference. While you concentrate on your conference goals, we will manage the details of all pre-registration, on-site registration, and fee collection. Utilizing our web-based registration software, you will also have the option of offering online registration to attendees.
Site Selection and Contract Negotiations
The Event Connection will help you select a facility that provides an environment conducive to your group's objectives and will manage all contract negotiations with the selected site.
Logistics Coordination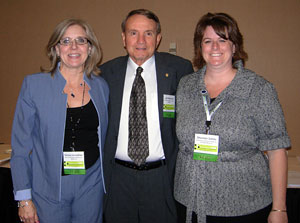 The Event Connection will manage all event logistics, including assignment of space to conference events, vendor coordination, production of event signage, meal planning, and limitless other logistical needs.
Room Block Management
We will develop and manage rooming lists for VIPs, staff, speakers, etc. as determined by client and monitor room block pickup.
Development of Conference Materials
With your team's guidance, The Event Connection will identify and facilitate the production of all appropriate marketing and conference materials. Working with our graphic designer, we will develop a strategic marketing plan and a consistent graphic theme to achieve a consistent and effective "look" for your conference.
Speaker and Exhibit Coordination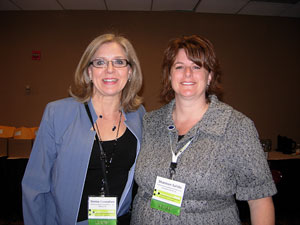 Once identified, we will contact presenters and exhibitors to gather their individual information including their specific needs with the facility.
Room Setup and Audiovisual Requirements
As your conference center liaison, The Event Connection will determine room setup and A/V requirements for large group meetings, break-out sessions, meal functions, and other specific events, and will coordinate with conference center staff to ensure that all conference needs are met.
Let Your Imagination Be Your Guide
The Event Connection's event services are limited only by your imagination. Please let us know how we can design and deliver an experience that meets your goals and exceeds your expectations.