References & Credentials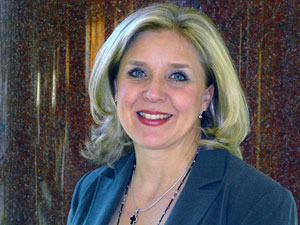 An enthusiastic, experienced, and resourceful event manager, Denise Donnahoo is president and founder of The Event Connection. With her proven leadership skills, Denise dedicates herself to her clients' success as she delivers event management products that include:
Project management
Financial management
Site selection and logistical management
Conference Staff management
Promotions management and media relations
Working within both the public and private sectors, Ms. Donnahoo's specialized experience lies in the areas of workforce development, criminal justice, and professional development.
Ms. Donnahoo is a member of the Professional Convention Management Association (PCMA) Rocky Mountain Chapter. She also has private sector background in administration and investment. She holds a BS in Business.
Work Experience
2010

Heartland Conference Chicago, IL; 600 expected

2010

DOL Reemployment Summit Washington, DC; 1200 attendees

2010

National Workforce Association Annual Conference Tampa, FL; 300 attendees

2010

Heartland Conference Chicago, IL; 600 attendees

2010

DOL Staff Orientation Conference Washington, DC; 300 attendees

2009

National Workforce Association Annual Conference Tampa, FL; 400 attendees

2009

California Council for Excellence Conference Los Angeles, CA; 350 attendees

2009

Heartand Conference Kansas City, MO; 450 attendees

2008

National Youth Development Symposium Chicago, IL; 600 attendees

2008

Heartland Conference St. Louis, MO; 400 attendees

2007

National Youth Development Symposium Chicago, IL; 800 attendees

2007

Heartland Professional Development Symposium St. Louis, MO; 500 expected

2006

Youth Development Symposium Chicago, IL; 782 expected

2006

Heartland Professional Development Symposium St. Louis, MO; 450 attendees

2005

Youth Development Symposium Chicago, IL; 650 attendees

2005

Workforce Innovations Philadelphia, PA; 3100 attendees

2005

Heartland Professional Development Symposium St. Louis, MO; 600 attendees

2004

Youth Development Symposium Chicago, IL; 685 attendees

2004

Workforce Innovations San Antonio, TX; 2300 attendees

2004

DOL-ETA Region V Heartland Professional Development Symposium St. Louis, MO; 500 attendees

2004

DOL-ETA Region V Disabilities Training Forum Chicago, IL; 250 attendees

2003

DOL-ETA Youth Development Conference Chicago, IL; 750 attendees

2003

DOL-ETA Opportunities Conference Washington, DC; 1,200 attendees

2003

DOL-ETA Workforce Innovations 2003 Washington, DC; 2,000 attendees

2003

New York Association of Drug Treatment Court Professionals Conference Saratoga Springs, NY; 500 attendees

2002

New York Association of Drug Treatment Court Professionals Conference Saratoga Springs, NY; 400 attendees